Jul 28, 2021 06:49 PM Central
Keri Elkin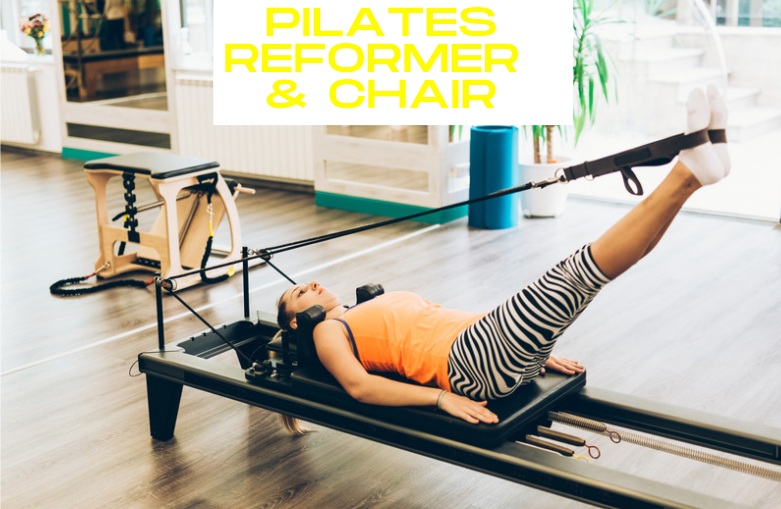 I am exited to announce the newest addition to my business.....the Pilates Reformer & Chair
(pictured above
)!!
At Yoginikeri.com you can enjoy Yoga, Athleisurewear and PILATES----the perfect compliment to each other!
During the completion of my 500 hour pilates training this July, I offered a $20 rate to try out the reformer and chair. There's still a few more days left in July to book this incredible deal! Simply reply back to this message with a day/time that you'd like to book your Reformer or Chair class at this rate.
Starting in August, my rates will go up to my existing Yoga Prices:
$60 a session and this can be private or bring a friend to do a joint session and split the fee!




**The local studios charge $95 for a private session and $60 per person for a semi-private**
If you're interested in Paddleboard Pilates or Pilates at the Lake, please reply back to this message.....I am happy to start a weekly class if there's enough interest.
Paddleboard Pilates OR Yoga (on water) is for 1-2 people ($60 a session/split between 2 people that's $30 per person)

Pilates OR Yoga at the Lake (on land) is for 4-8 people ($15 per person).
Join this week's events:

---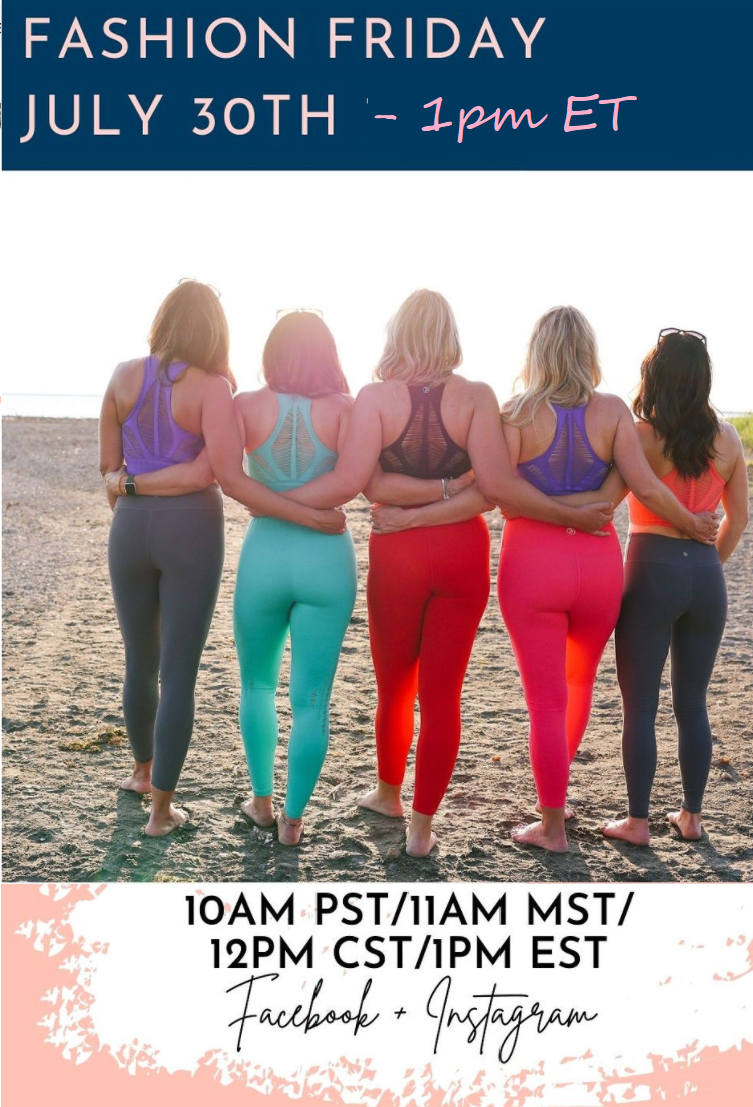 SAVVI ATHLEISUREWEAR
Athleisurewear joined my business in January! Besides wearing this stuff to Yoga & Pilates, the clothes are designed to fit your lifestyle so are fashionable and comfy so they can be worn outside of class. Our Noor joggers are our #1 best seller because they are so versatile that people are dressing them up to wear to work and dinner, too! They are so popular they come in 16 colors!!!
My friends and Yoginis have the opportunity to test out the Noor Joggers or anything else on the site using my $25 gift code (will appear in your cart at check-out).
Access $25 here
If you're already a customer you can get the best deal as a VIP Style Club member. Use it every month or skip as often as you'd like.
15% off

$10 credit

FREE shipping
---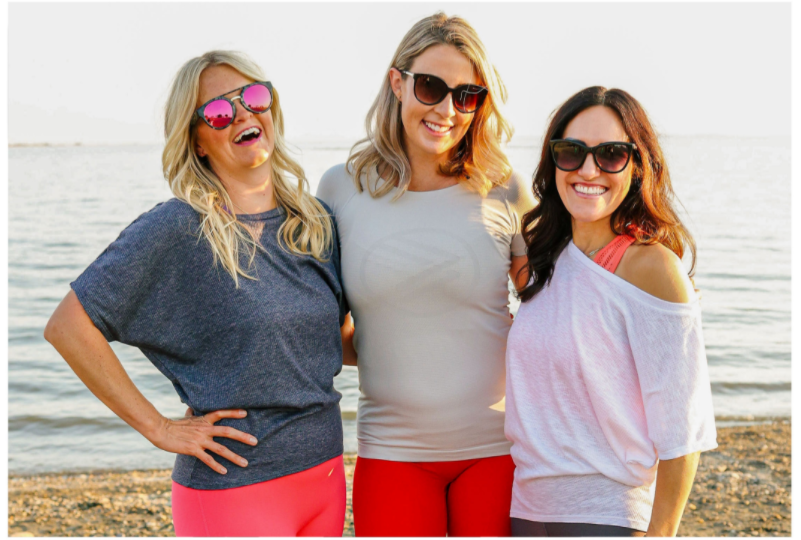 NEW RELEASES FOR FASHION FRIDAY - 7/30!!
TAHITI BRA - The Tahiti is a beautiful seamless sports bra with a head-turning design knit into the front and back panels. The seamless construction is comfortable and flexible and will move with you through any workout or work day. In addition, the specially textured knit fabric offers moisture-wicking performance. The front panel is also lined and has removable bra padding. Perfect for work-outs, or to add a pop of style to any outfit, the Tahiti is a beloved best-seller that extends any wardrobe. Dropping in Zeal, Black, Purple Lotus, Lychee.
MANTRA LEGGING - The Mantra Legging is a beautiful seamless legging with flattering cut-out pattern on the legs. Textured not only to offer a cool cut-out woven look, the fabric also provide moisture-wicking performance. Seamless construction offers comfort and flexibility. The waistband has a ribbed design that beautifully matches the detail on the front and back panels. Dropping in Zeal.

SAVVI PERFORMANCE SS RAGLAN TEE - The Performance Short Sleeve Raglan Tee will certainly become a staple in your wardrobe. It's lightweight, moisture-wicking fabric and flattering fit, make it perfect for wearing over a sports bra and leggings or with a pair of jeans. The slightly scooped neckline and raglan sleeve offer a more feminine take on a classic tee and flatters every figure. With just enough stretch to provide ease of movement, you'll love adding every color to your workout wardrobe. Dropping in Electric Papaya, Black, Morning Rain.

EVERYLY TEE - The new Everly Tee is your new go-to! Designed with 63% Polyester, 34% Cotton and 3% Spandex Jersey, the tee will float around your figure perfectly. Supporting a scooped neckline and a loose-fitting body through the shoulders and chest, this tee is breathable and stylish. Perfect for pairing over your favorite sports bra and leggings for a hot yoga session or tucked into a pair of jeans for a night with the girls. Dropping in Classic White, Black, Blue Chambray.
INDI LEGGING - Stay fit on any terrain! The Indi Leggings will take your workout wear game and hit it out of the park. Featuring a comfortable, durable fabric with a non-slip waistband that won't slow you down, the ease and style of Indi lets you stay active without any sacrifice. Dropping in Smoked Grey.
SOLAS LEGGING - Upgrade your workout wardrobe with the Savvi staple, Solas Leggings. Designed with lightweight, moisture-wicking, and 4-way stretch fabric these leggings are a must-have for any gym-goer. The 24-inch inseam, 7/8 length and mid-to-high rise waistband, make the Solas a legging that flatters every figure while withstanding the toughest workout. Dropping in Crimson, Guava
---
Love what you read here? Subscribe for updates!
Follow me on social: