Jul 3, 2023 10:59 AM Central
Keri Elkin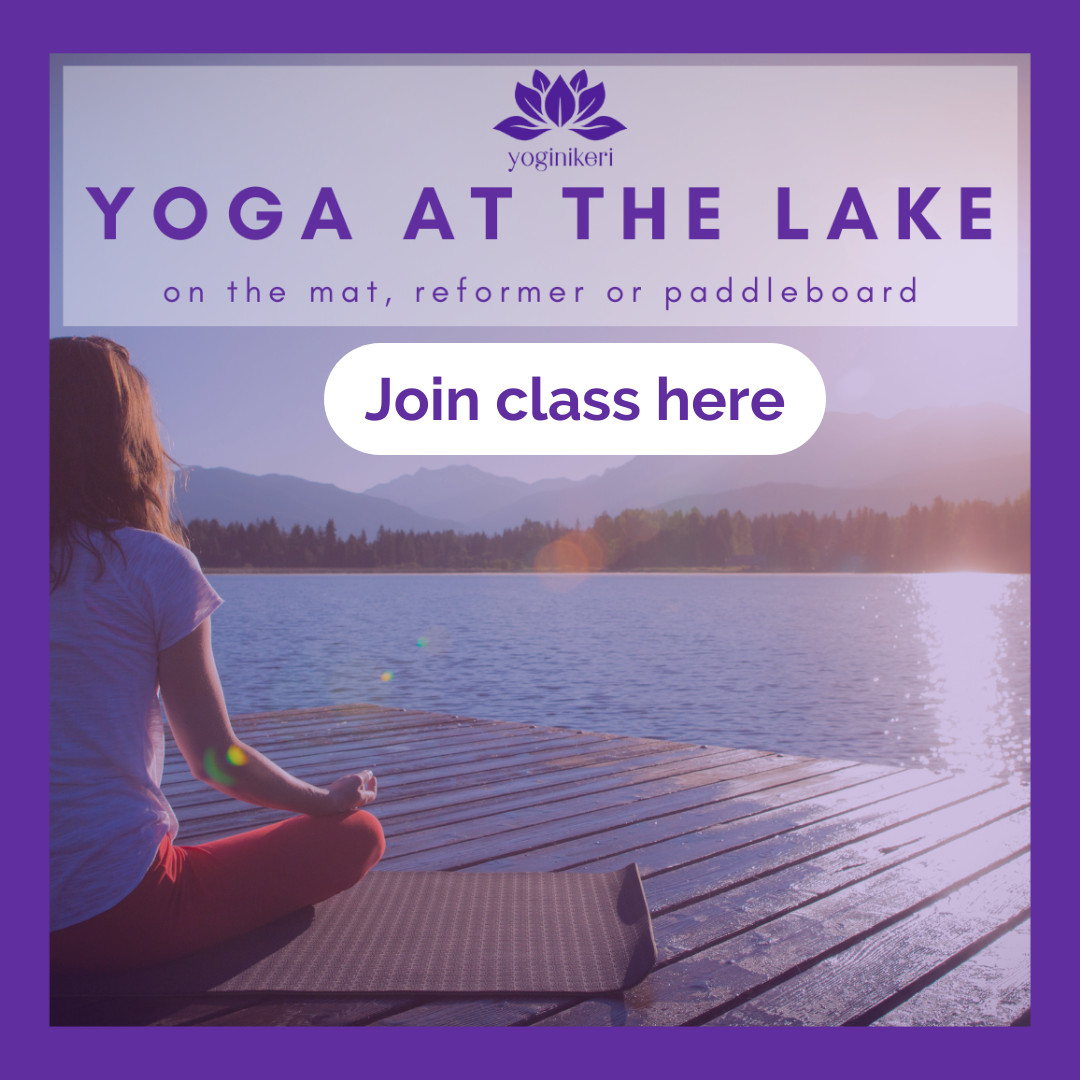 Tonight's Yoga at the Lake with Meditation Series will be postponed to start NEXT Monday....
These weekly yoga classes (Monday evenings 7/10, 17 & 24 @ 6pm with raindate Tuesdays) are meant to be at the lake so you can experience nature therapy in addition to learning to meditate. Since tonight appears to be bringing us rain and tomorrow is a holiday, we are going to officially start this 3-week series NEXT Monday. That will give you the opportunity to get started with our complementary Intro to Meditation program that is included in this 3-week series (located in my online member area).
One of the key advantages of utilizing the member area is the convenience it offers. Regardless of your hectic schedule, you can easily integrate meditation into your daily routine. So, tonight (or whenever you can this week) you can do the kick-off yoga class from the convenience of your home and be prepared for what to expect when we meet up at the lake NEXT week.
The member area is a perfect companion to enhance your weekly yoga at the lake classes and take your meditation practice to the next level. We understand that learning to meditate is a journey, and our complementary member area is designed with that in mind.
Within this exclusive area, you will have access to a variety of resources, including:
guided meditations (eg. gratitude, yoga nidra, body scan and more)


21-day meditation series: Meant to take you 5-10 minutes each day & allows you to navigate through various techniques and experiences to help you uncover practices that works best for you to ensure your success.


pre-recorded gentle yoga classes meant to prep you for a meditation or help you relax from the stresses of life.
As you cultivate your physical strength and flexibility through these classes, you will simultaneously deepen your meditation practice. By combining the two, you can achieve a profound sense of harmony, not only on the mat but also in your day-to-day life.
In summary, our complementary online member area serves as a valuable resource to supplement your weekly yoga at the lake classes and help you learn to meditate effectively.
Tonight is the FULL MOON --- which is a monthly reminder to manifest. I'm inviting you to manifest inner peace, improved focus, and a renewed sense of well-being this July by immersing yourself in the ancient tradition of yoga & meditation.
---
Love what you read here? Subscribe for updates!
Follow me on social: