Jun 23, 2021 08:58 PM Central
Keri Elkin

It's officially summer & the perfect time to check in with our feminine energy! In our culture, we are hacked by masculine energy
and it tends to be "valued" more than feminine energy.
This creates a feeling of being off-balance, both individually and culturally. When we overvalue masculinity, we spend most of our time working and very little time resting, taking vacation, and spontaneously connecting with others. Overvaluing masculinity also leads us to become dependent on man-made things, such as our smartphones and laptops, and spend less time in nature or expressing our creative selves.
Being overly masculine and under-feminine leaves many of us longing for something else — something rejuvenating, something wild, something resourceful, something spontaneous. It's the feminine!
Feminine energy is bold as well — it's the force of transformation.
If things in your life are no longer working for you, it is feminine energy that surges to make a change. This can be dramatic! Destruction comes before creation; we must say goodbye to the old to welcome the new.
While this process of transformation can feel unruly and scary at times, it is necessary. After all, we're changing all the time. Without the powerful movement of feminine energy, both soothing and unnerving, we would remain stagnant. And nobody wants that.
It's easy to lose touch with your feminine side, but as you can see, it's a necessary aspect of who we are. If you feel burned out, overworked, fragmented, or exhausted, you're in desperate need of feminine energy to restore, inspire, and enliven you.
Keep raising your vibration, growing, learning and connecting. Here's 3 other ways to raise your vibration this month to bring your feminine energy back to life.
Take a Yoga class
---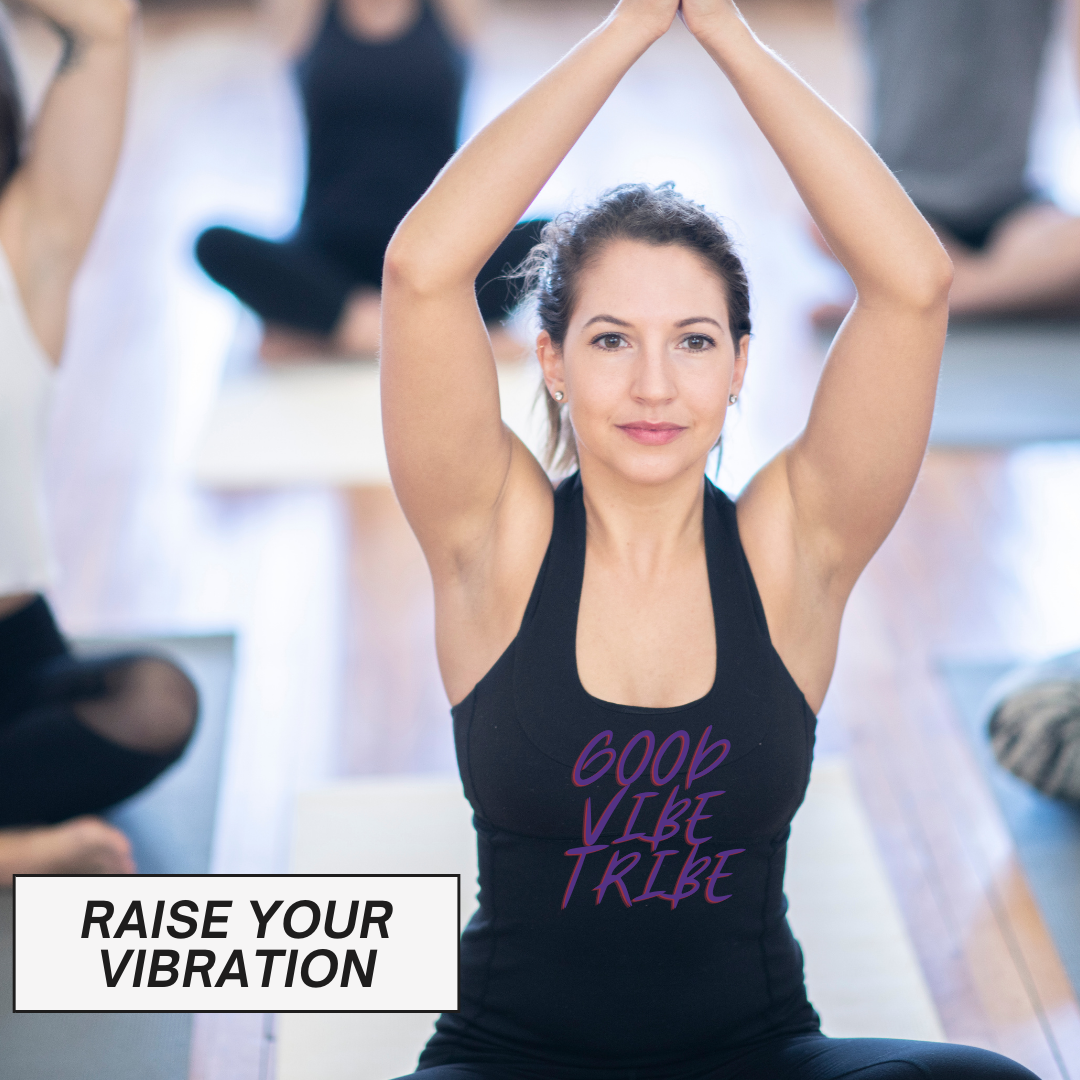 YOGA ON THE MAT
LAKE, PADDLEBOARD, VIRTUAL (Mat/Chair/Desk)
From May through October join me outdoors to practice yoga!
---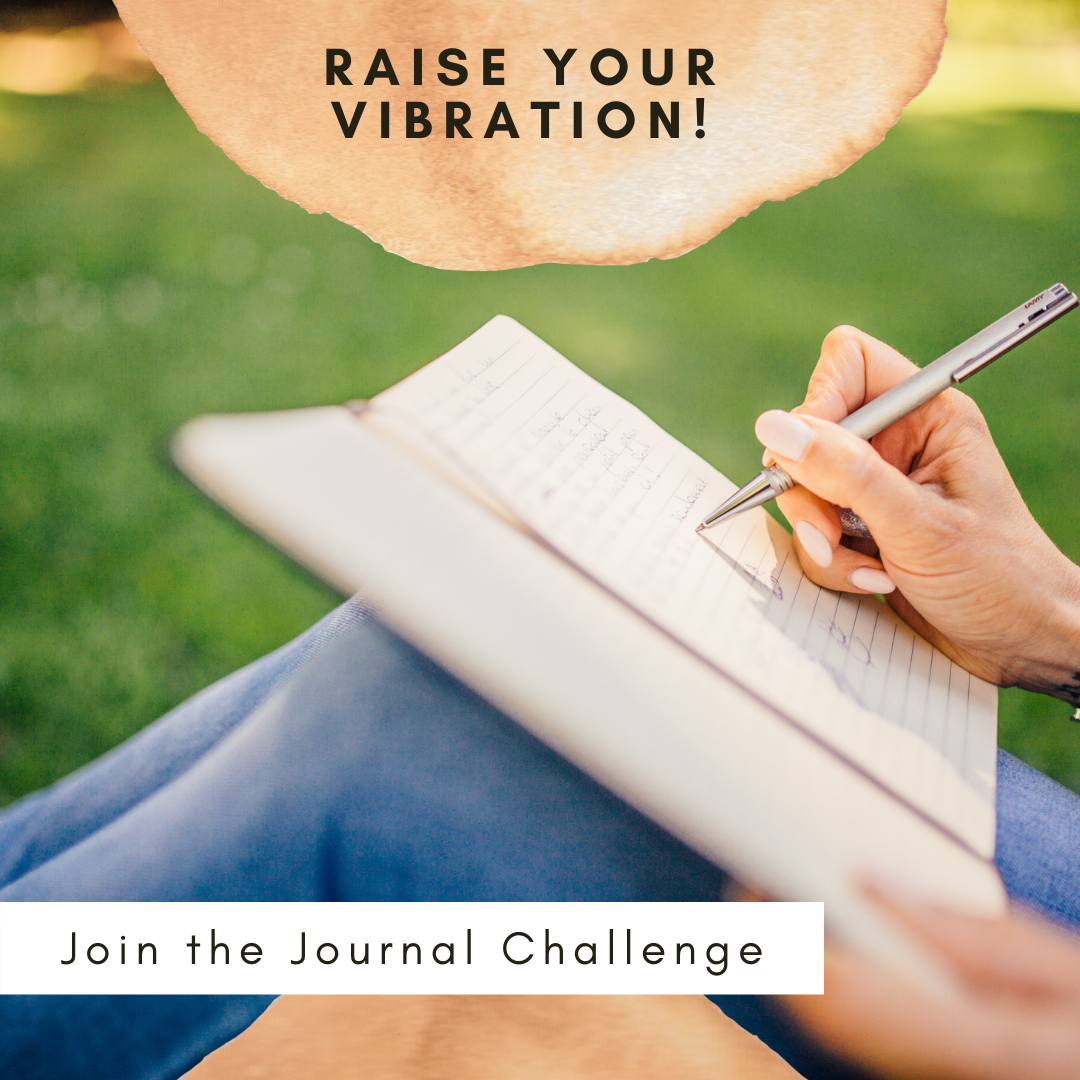 YOGA "OFF THE MAT"
Journaling can be a creative outlet that can help you prioritize your goals, and clarify your thoughts. Keeping a journal can be a wonderful tool to document your development and advance your mental wellness and yoga practice. There are numerous benefits of journaling. All it takes is just a few minutes to reflect on your intentions, expectations and experience to help you on your journey on & off the yoga mat.
Join this month's 21 day challenge by to learn how to journal:
Signing up 3+ yoga classes here
Host a 30-minute virtual Savvi event (message me for more information)
---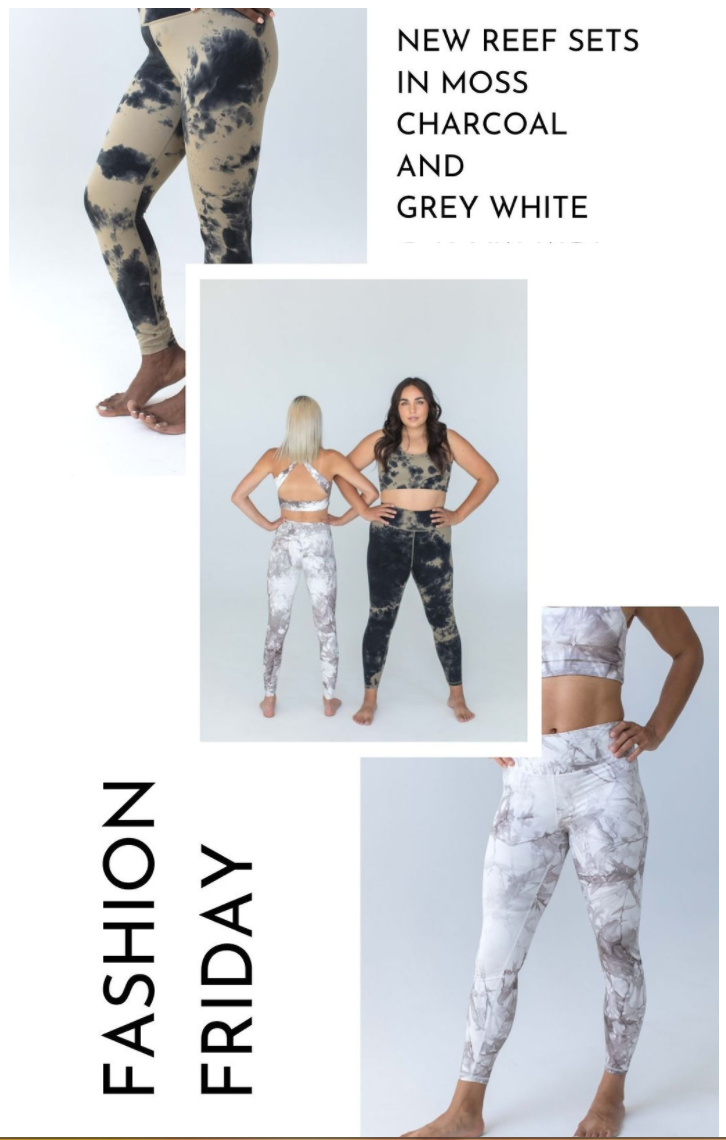 SAVVI
I recently partnered with a brand new athleisure line...think Fitness & Fashion - which we ALL wear! I am excited to share it with my friends and Yogis/Yoginis. To give you the opportunity to test out a new product, I am offering new customers $25 off their first order.If you're in need of a new pair of leggings, shorts, sweatshirt, sports bra, yoga mat, etc., I want to give you the opportunity to test out a new product. My $25 gift will be in your cart at check-out.
SHOP HERe now
Check out the new items that will be released on Friday @ 1:30pm ET (Fashion show is live @ 1pm on
Facebook
or
Instagram
).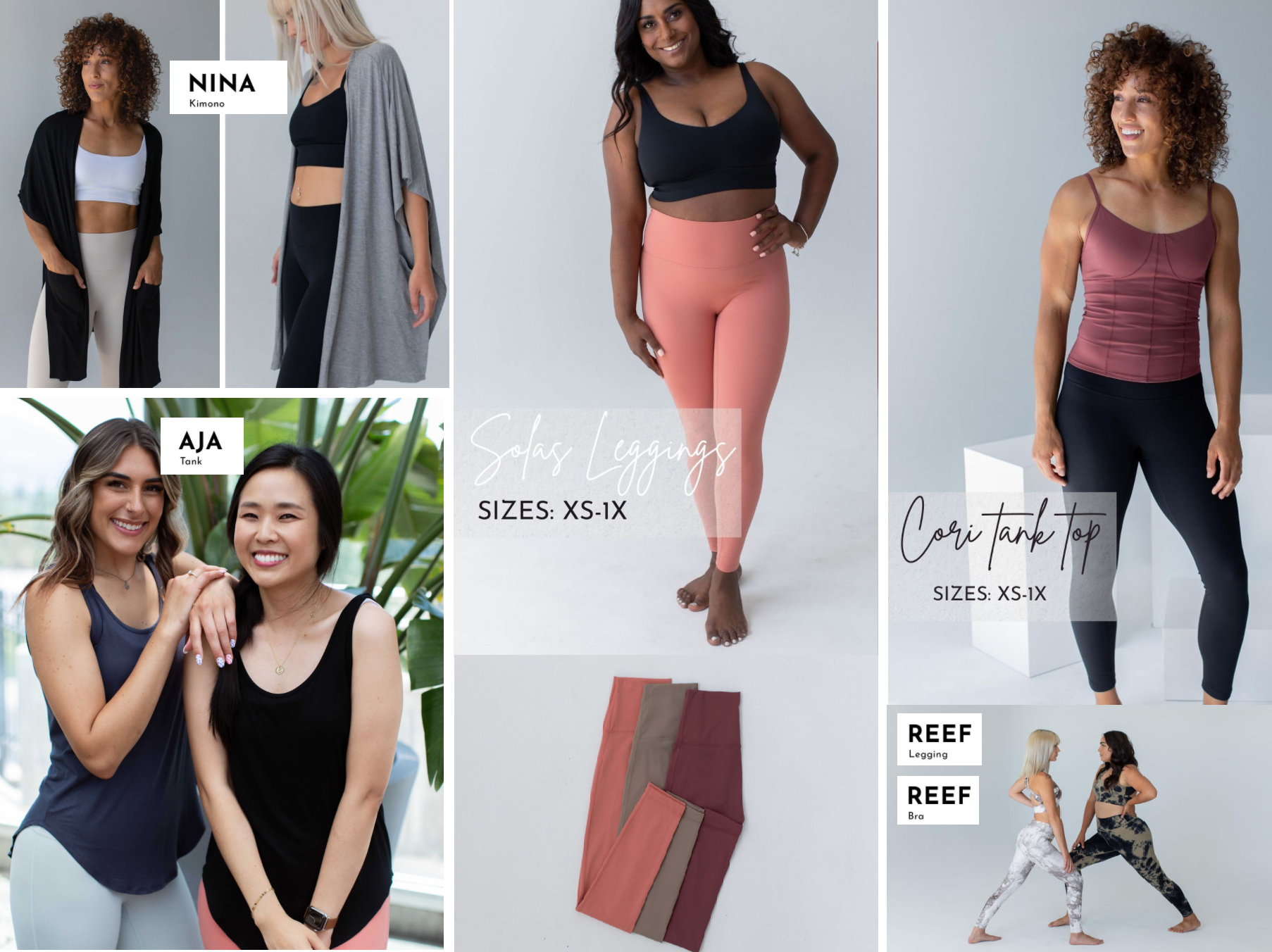 NINA KIMONO - Subtle style and comfort – a favorite layer! The Nina features a wide, draped silhouette, front patch pockets, and side slits for feminine detail. Transition to summer with this light Kimono layer.
REEF BRA - The Reef Sports Bra is just pretty. The tie-dye colors, the twisted straps, the flattering front scoop, and the support is fantastic!! The fabric is also very functional with 25% spandex and has excellent stretch and recovery. The nylon Interlock is brushed, which provides a soft hand and moisture-wicking performance.

REEF LEGGING - The Reef Legging is cut similar to our Indi. The fit is very functional, and the fabric adds to this with lots of stretch and recovery. The print was exclusively created for our Savvi customer! The 26" inseam is just the right length to land just above the ankle. This legging is a perfect performance legging and crosses over to every day with a tee shirt and sandals.
CORI TANK TOP - You'll need more water in this HOT new tank! This swanky design features corset style seaming, a supportive built in bra, and comfortable adjustable straps. Dance, run, jump, and stay chic in the Cori Tank. Yes, please!
SOLAS LEGGING - Light and tight! Your workout never felt so good until the Solas Leggings. Featuring a high-rise design with a 7/8 length and light weight, completely squat proof material. Your workout wardrobe just got upgraded!
AJA TANK - An all-season necessity! Lightweight and breathable with a draped fit, the Aja Tank is an easily layered piece with all the vibes of late summer transition. Featuring a scoop neck in front and back and an exaggerated curved hem. Simplicity at its finest and forever comfort. The simplicity of this tank allows versatility from work to the weekend farmers market and finishing with late night tapas.
---
Love what you read here? Subscribe for updates!
Follow me on social: