Feb 17, 2022 11:01 AM Central
Keri Elkin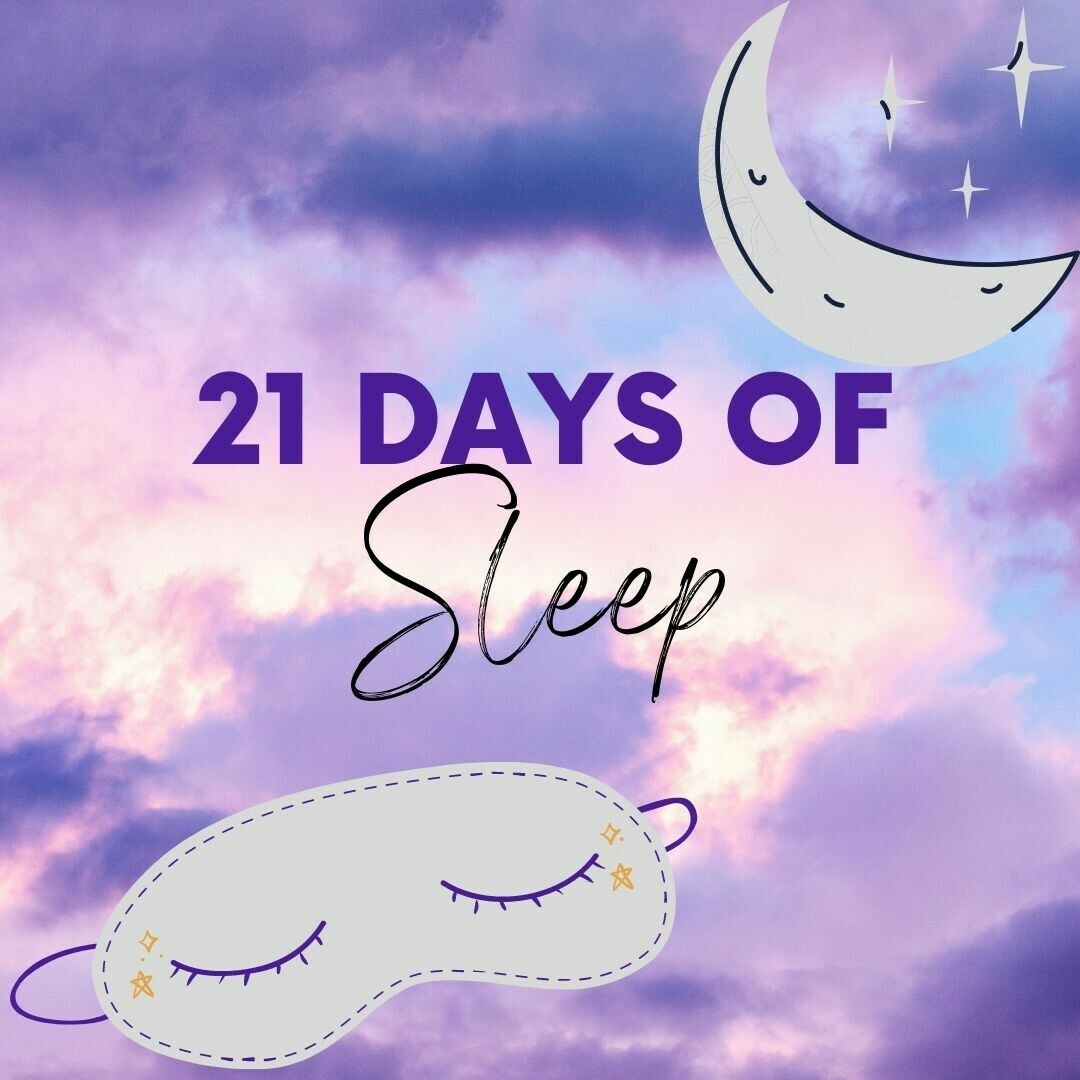 "Today is the oldest you've ever been, and the youngest you'll ever be again."
In celebration of this past Monday marking another year as the youngest I'll ever be again,

I wanna make sure that we're all not feeling the oldest we've ever been!

Many of us are p

ostponing and ignoring something we've all known since kindergarten....the importance of getting a good night's sleep can have a serious impact on the rest of your life.
Can you afford to lose an hour of sleep on March 13th?
Since it's less than a month away before we spring ahead to Day Light Savings time, I

compiled 21-days of guidance to get you sleeping better,

why it's important & the biggest factors that contribute to insomnia as my
Birthday freebie, Sleep Challenge below.
Did you know that lack of sleep can very often be a large contributing factor to the development of serious illnesses such as heart disease, diabetes, and some cancers later on in life?
Giving your body sufficient time to rest and heal after a day's work is vital if we are to maintain a good level of overall mental and physical health. Often times it's relationships, finances, career/life purpose, diet/exercise and other lifestyle choices that are the cause of sleep deprivation.
If you haven't done my 28 to Elevate challenge,
this is the perfect place to start uncovering what in your lifestyle needs to take priority so you can have better health and BETTER SLEEP!
Learn more about 28 to Elevate here.
Are you ready to uncover your sleep issues and learn how to improve them? Than join
my Birthday freebie, Sleep Challenge here -
just click & go...it starts right away. In just 21 days you'll have a fresh start to better sleep.
Cheers to a year of good sleep,
---
Love what you read here? Subscribe for updates!
Follow me on social: