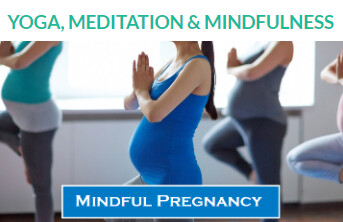 Jun 17, 2021 07:00 PM

–

Jun 17, 2021 07:30 PM

Eastern time
This is an intro class for the 4-week prenatal yoga class series. Have your mat (or chair) & find a quiet spot.
Prenatal yoga is specifically designed for women who are expecting. It emphasizes on breathing, stamina, pelvic floor work, restorative poses, and core strength to help the body throughout pregnancy, labor, and recovery. Studies have also shown that practicing prenatal yoga promotes proper health and develop for the baby as well!

Other benefits include:
-Improved sleep
-Lowered stress and anxiety
-Improved strength, flexibility, and endurance
-Lessened lower back pain, nausea, headaches, and shortness of breath
-Connecting with other moms
"Healthy Moms raise healthy kids".
Join the webinar by registering below.