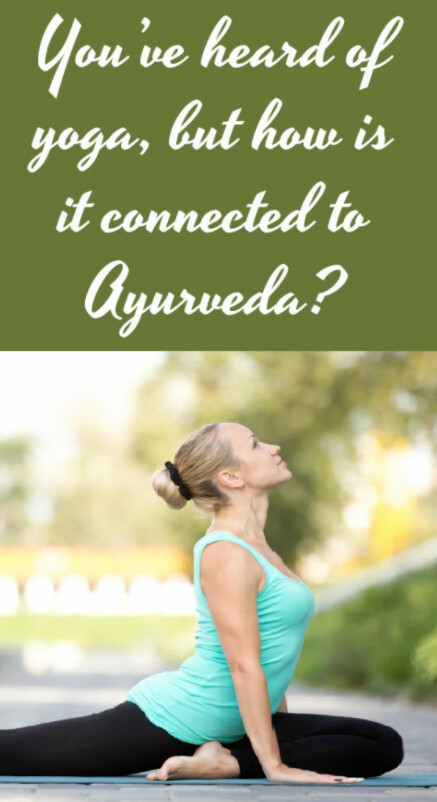 Jun 12, 2021 11:30 AM

–

Jun 12, 2021 12:00 PM

Eastern time
The practice of Ayurveda began about 5,000 years ago in India and is based on the belief that each person is unique and should be treated as such.
Understanding your personal compilation of elements can help you find your ideal diet, mental triggers, physical elements, your best yoga practices and balance.
When you're in balance, you naturally desire only that which nourishes you and brings health. You get restful sleep, move around as you should, and feed yourself with positive experiences, tastes, touch, aromas, sounds, and sights. When you slip out of tune with nature, however, you invite imbalance. You may start craving junk food, stop sleeping well, and ignore your need to move and exercise.
Over time, a little imbalance can lead to major imbalance and cause disease. Click the register button below to get my free webinar, "Intro to Ancient Ayruveda" & Dosha Quiz emailed directly to you.

This quiz will help you discover your own personal body type. Every person is made up of their own energetic constitution. Therefore, it is important to be aware of your body type and tendencies in order to tailor your yoga practice, diet and lifestyle fit for you YOU. Ayurveda is the perfect compliment to Yoga and inspiration for my monthly healthy living challenges/themes each month.

12 Months of Yoga OFF Mat
Each month you will have the opportunity to participate in an Ayurvedic inspired practice off the mat to find balance and support your health. Stick with me for all 12 challenges that will change your life. In 1 year you're sure to have a healthy lifestyle that promotes balance.
Abundance - Kick of the new year with Abundance.

Self Love - Embrace Loneliness & reinvent yourself in the process

Sleep - Get better sleep

Spring Cleaning - Say Goodbye all that things that don't bring positive energy into your life

Mental Wellness - Meditate

Get Outdoors - Throw off TV & set Internet controls

Raise Your Vibration - Commit to 1 Skill you want to learn & put all your effort into developing it

Happiness - Take daily happy steps.

Routine - Commit to the Goals you set & never look back

Gut Health -Support your Immune System

Gratitude - Stop complaining and appreciate how lucky you are every day

Mindfulness - Fall forward, learn from every mistake you make