9 Here you go @Tiffany Armstrong Custom Font Section
3 P
ractices to do right now to take charge of your health.
Take Charge of your Health from the Root...

The most common cause of poor health today is linked to chronic disease. However, even if you don't have a chronic disease that doesn't mean you're in the clear from infectious illness. The outcome of any infection depends on the health of your immune system, which is primarily housed in your gut. Let's make sure it's in tip-top shape so we can address our bodily woes.
Your body is telling you that you need to clean up your gut if....
You suffer from frequent bloating, gas, constipation, or other uncomfortable digestive symptoms,
You get frequent headaches or migraines
You have chronic inflammation and pain
You're lethargic or have trouble sleeping
You have skin issues, adult acne, psoriasis, eczema, etc
You have hot flashes, stress, fear, or anxiety
When you register, you'll get my FREE "Your Skin, Your Gut & You" Guide...
**PLUS, Instant access to one of my FREE challenges:
10-DAYS of MIGRAINE RELIEF -OR-
10-DAY IMMUNITY CHECK-IN -OR-
21-DAY SLEEP CHALLENGE
&
The
'Beginner's Guide to Natural Living' &
my free 'Ditch & Switch' Guide.
Because many of the products in our home could be affecting your health...
from the chemical-filled, hormone disrupting cleaners or toxic shampoo and personal care products to our laundry soap and make-up affecting our skin. Small lifestyle changes can lead to big results.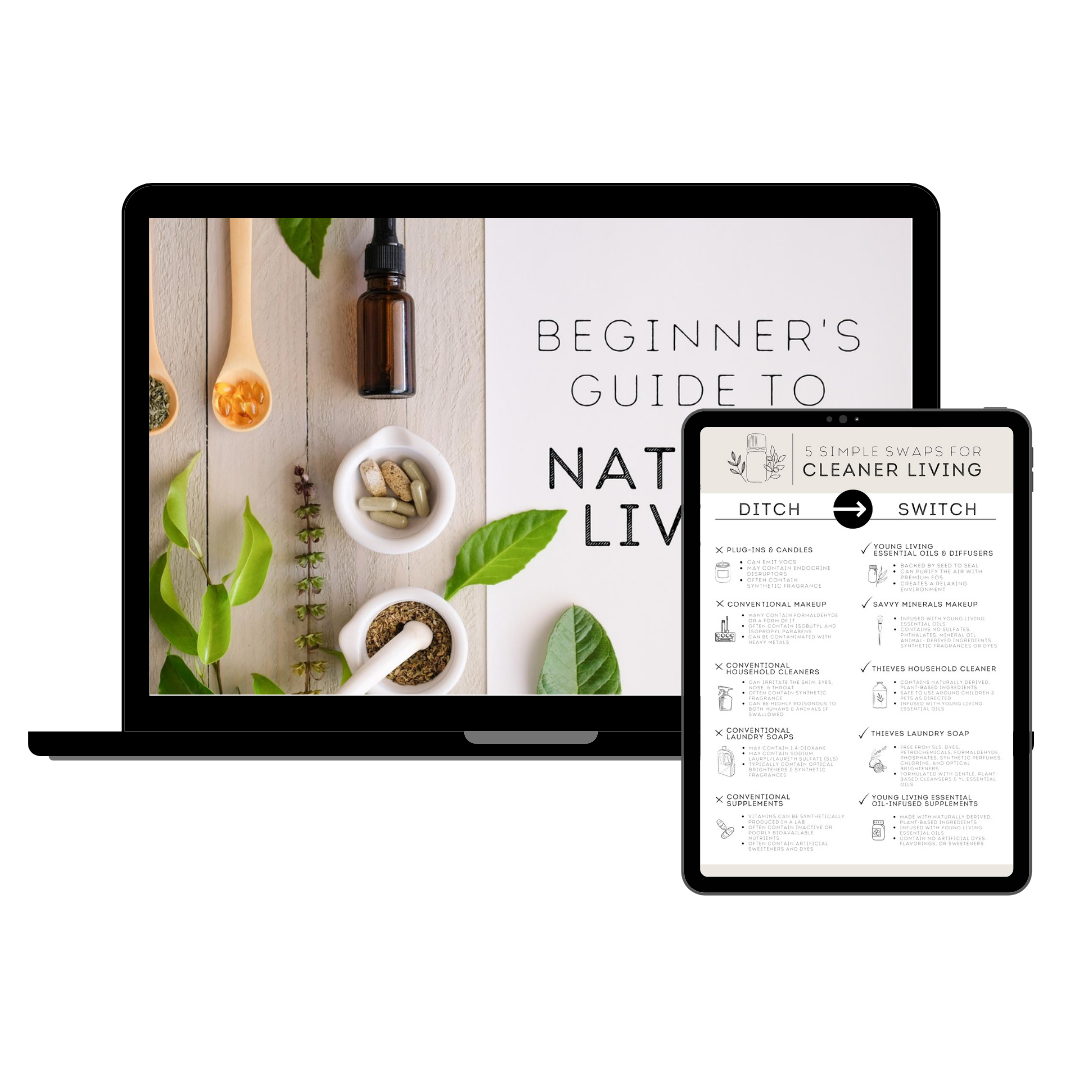 10 DAYS OF MIGRAINE RELIEF
Are you tired of feeling...
awful pain in your head, jaw, eye?

mood swing?

nausea or dizziness or vomiting?

food craving, increased yawning or thirst?

Sensitivity to light, sounds, smell, and touch?
and
are ready to take charge of your health uncovering the root of these migraines?
Then join me for a special....
10-day Migraine Relief challenge AND "Your Gut, Skin & You" class.


Are you feeling...
and
are ready to take charge of your health and check-in with your immune system so it's ready to fight what comes its way?
Then join me for a special....
10-day Immune System Reboot challenge AND "Your Gut, Skin & You" class.
daytime fatigue?

irritability, mood changes, depressed, anxious or stressed?

difficulty focusing or remembering things?
like you're gaining weight?
Getting a good night's sleep can have a serious impact on the rest of your life!
If you're ready to feel more rested and find new ways to get a good night's sleep, t
hen join me for a special 21-day sleep challenge!
Whether you're looking to get to the root of what could be causing your migraines, affecting your sleep or need some simple swaps to boost the immunity of you and your family choose the challenge that best suits you.